Residential
Architects Dublin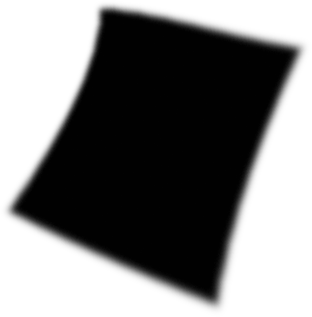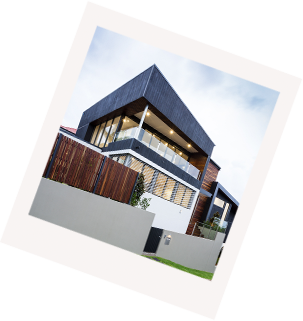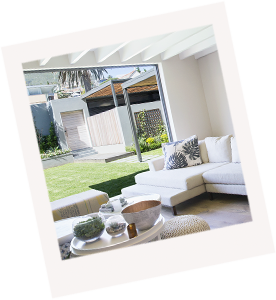 Our practice provides an architectural service focused on the design of homes for families in Dublin. We are acutely conscious of the central role that the house occupies as the stage for family life, through our professional practice and our own personal experience. Our team of expert residential architects are passionate about helping people to realise the full potential of their existing house or to help them crystallise their vision for their dream home.
The essence of a great family house is an architectural design and layout that meets the needs of all family members. In many cases our standard housing stock does not meet the needs of the modern family or reflect the family life-cycle through infant, junior, teenage and mature years. The solution we provide is a comprehensive architectural design appraisal of your existing house.
Our
Projects
We are conscious of the importance to work within the project budget. At every stage of the design process we ensure that budgetary considerations are equally balanced with design objectives. We strive to achieve the maximum impact solutions, even with modest budgets, through innovative design approaches. ...
Our
Testimonials
Josh designed an extension for our 3 bed semi-D in Dublin 9. The job also involved significant renovation, including a change to the layout of existing ground floor rooms. Aside from the providing a design which we are delighted with, Josh provided expert project management and invaluable support on every aspect of the process. He was extremely approachable throughout, and all at competitive rates.
patriciahiggins1
/ Project Price: more than €100,000
The House Architects were very professional from the very start of our project. A time line and sequence of events were outlined and visits to the site were made at crucial times where progress was discussed and plans put in place to complete the project on time within budget. The House Architects were particularly helpful in sourcing and designing windows and doors that looked well and are highly energy efficient.
James adonoghue
/ Project Price: more than €100,000
Although we are still at the early stages of our project, we feel that The House Architects have a very clear understanding of our needs for out the extension of our house. This has been achieved by regular communication and a down-to -earth manner in which everything has been clarified, as well as attention to detail. We are very confident that the completed project will have the wow factor we want!
Adele de Brun
/ Project Price: more than €100,000
The House Architects were highly recommended to us when we decided to construct our new house. Josh and Viv provided a highly professional service at all stages of the project. Josh provided guidance in a patient and confident manner and developed a good relationship with the main contractor. All of this contributed a new home which we are delighted with. We would recommend The House Architects without any hesitation
Ray Daly
/ Project Price: more than €100,000
Josh and Viv provided a very innovative solution to our restricted site, with great patience. They are very responsive and delivered on every aspect of the design brief.
HU-951874
/ Project Price: more than €100,000
We worked with Josh to design and project manage an extension to our 1930s house in Dublin 7. It included demolishing our old kitchen and lean-to sheds, and building a new kitchen/dining room with a downstairs bathroom / utility room. Beforehand we visited several clients in the local area who had positive experiences with House Architects. The pricing structure was very clear. Josh was a pleasure to work with, and unflappable, which is always very reassuring. Once we had designs we were happy with, he worked to put the project out to tender and managed the relationship and the payments to the builder. This was the most valuable aspect for us. Particularly towards the end of the project, there were probably issues where we would have let the builder cut corners, but it was great to have Josh there to hold the line and ensure the project was completed to specification. We've been living with our extension for 18 months now and we're delighted with it - it's transformed the way we use the house and the garden.
Brian Gormley
/ Project Price: more than €100,000
Josh and Viv redesigned and adapted our house creating a lovely home that perfectly meets our family's needs and lifestyle. The House Architects really listened to our brief which was 'create a wheelchair adapted, open plan family home'. We wanted it to look good, have plenty of light and at the same time we needed it to conform to the highest standards in terms of wheelchair accessibility. They more than delivered on the brief, and five years on, we are still getting compliments from neighbours, friends and Occupational Therapy professionals alike.
Susdennehy
/ Client
My wife and I decided to use 'The House Architects' after thoroughly researching their work and visiting with a short list of other highly capable architects. We knew what we wanted though were amazed of the extra value that Josh and his team brought to the project in expanding our Seaside cottage into a warm, comfortable home for all the family.
We were given many options from our initial sketch and were presented with floor plans and several ideas to maximise space whilst keeping in touch with the country cottage style of the original building. Josh rendered alternatives in 3D which was fantastic for a practical layout that works for a growing family.
We were delighted with the design and recommendations suggested throughout the build. The tendering process was fantastic as Josh's team organised the short list of builders and validated them (with no stone unturned).
Josh makes hard decisions very easy by providing an educated, experienced approach to problem solving and by affording every opportunity to allow practicality triumph..
Finally and most importantly, The House Architects are always conscious of your budget. We had no wiggle room and that was taken into account from day 1.
What swayed the final decision for us in choosing an architect for our "once in a lifetime" project was the business acumen. Unlike others we met, The House Architects can run the numbers and their education in business finance proved vital for our build.
Eoghan
/ Project Price: more than €100,000
We hired The House Architects to design and project manage the extension to our house and renovation of the existing house. The design for the extension exceeded our expectations, creating a fantastic space which is now the core of family life. Given the size of the project there were many issues to solve along the way. The help and advice Josh and Vivienne gave during the process really was invaluable. We are extremely happy with the result.
Fergal Somers
/ Project Price: more than €100,000
We are working with Josh during our current self build journey from design realisation to current ongoing hands on monitoring and quality assurance of the build by our contractor. We've found Josh and the house architects to be very knowledgeable, extremely professional, consistent and realistic,working within our budget to achieve our dream. He is also open and perseptive to your ideas and vision of the end result. We have yet to be disappointed.
Mark Casey
/ Project Price: more than €100,000
Josh and Vivienne have been working with us for 2 years on a new build & extension project, guiding us through a complicated, drawn out planning process on restricted site, for 2 very fussy & involved clients :)
I can say with confidence that Josh has listened to our brief, and delivered a design that makes the best of the site, while still creating a very attractive, liveable house which no doubt is going to be a joy for our young family to live in.
Josh deals with our endless queries with patience and professionalism and has been a source of reassurance through the stressful times. I have no doubt that the actual build will be managed to his high standards and look forward to getting the keys, on time and on budget no doubt!
Anne-Marie Rafter
/ Project Price: more than €100,000
Josh came on board late in the project as we have a few issues with the previous architect. he was brilliant! he understood from the very beginning what we were trying to achieve with the house, ( new extension) and he put his own stamp in the project. He manage the project from the start of the building to the end. I wish I would have known him from the start! totally recommend it!
Miriam Alvarez
/ Client