Things To Know
About Architectural Services
Posted on
August 12, 2020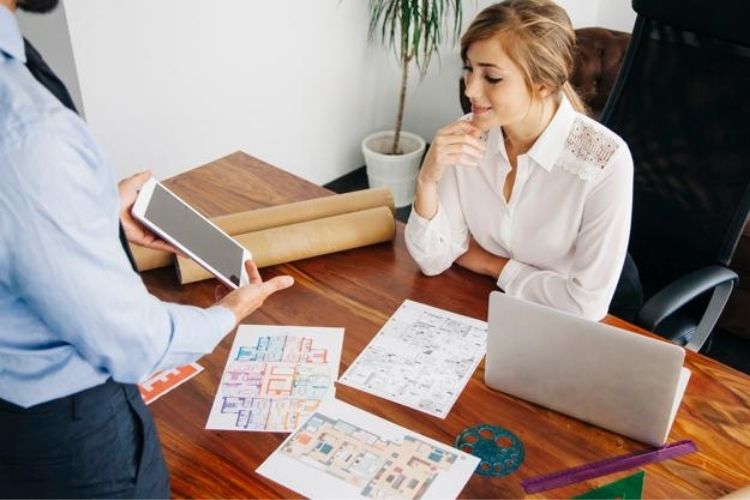 Architectural services generally contain residential and commercial house planning & designing. Architects specialise in architectural engineering and drawing applications. They have years of experience in this field. In this blog, we are going to share with you some basic facts about the architectural services.
Types of architectural services
Architectural companies mainly provide 3 types of architectural services and solutions to their clients. They include domestic architectural services, house planning applications and project management services. Let's take a closer look at these services.
1. Domestic architectural services:
The domestic architectural services mainly involve house extension, residential development, conservatory installation etc. Nowadays, domestic architectural services are in great demand in great demand in Dublin. Residential architects offer the best service without compromising quality. They always assure 100% satisfaction guarantee.
2. House planning applications:
House planning application is an integral part of domestic architectural services. The experienced & professional architects provide proper house plans to their clients. They always strictly follow the planning guidelines and building codes before starting the project. They also provide advice on house planning & designing.
3. Project management services:
Whether it's inception or completion, residential architects also offer a full range of project management services. This service mainly includes preliminary feasibility studies, pre-purchase inspection, construction quality monitoring, tendering process, drafting, etc.
Advantages of hiring professional architects
There are several benefits of hiring professional architects in Dublin. They are experienced, well-trained, & insured. Some key advantages of hiring them are mentioned below.
1.Offers error-free service:
One of the major advantages of hiring professional architects is that they provide error-free architectural services and solutions. They always use the right tools & techniques to provide accurate solutions. Professional architects always assure 100% guaranteed services with complete peace of mind.
2. Offers cost-effective services
Another major advantage of hiring professional architects is cost-effectiveness. Many reputable architectural companies in Dublin offer a wide range of architectural planning & designing services at a reasonable price. Apart from that, you do not have to pay any additional charges to them. Good architects always make a budget estimation before implementing the project.
3. Offers the right quality materials
Reputable architectural companies never compromise with the quality of materials. They always provide high-quality materials for every project. Premium quality materials give you the long-lasting results as compared to cheaper quality materials. So, as the owner, you should hire reputable & well-known architectural companies in Dublin.
The importance of residential architectural services is enormous. Whether you are planning to build a new house or extend it only, hire a reputable & well-known architectural agency in Dublin who gives you guaranteed services at a reasonable price.