3 Architectural Software Essential
in the Architectural Services
Posted on
October 13, 2020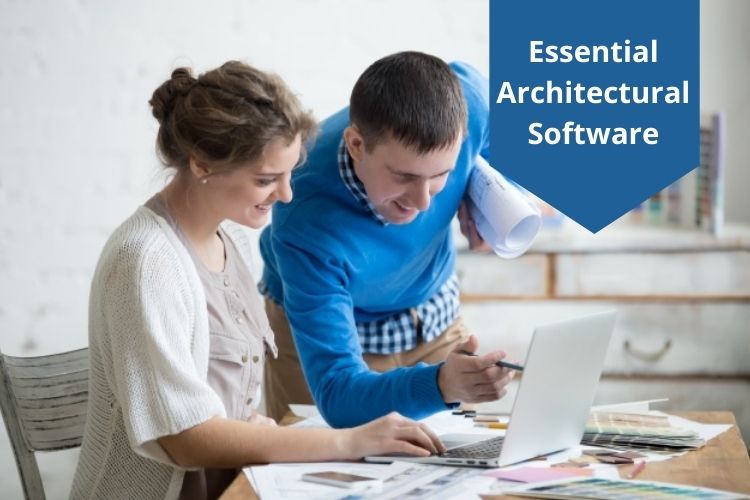 Drawings are the primary means the architects use for communicating their ideas to their clients and their designing team. The way these drawings are created is the result of time-bound evolutions. The architectural design software targets the different needs and the architects choose the right one based on factors like compatibility with other programs, cost and the time to be spent on the drawing procedure. The most suitable design software adapts itself to increasing the workflow and thus getting the first draft to its final presentation.
The three important architecture software used by the architects for the

architectural services

are AutoCAD, V-Ray, and Revit.
1. AutoCAD
AutoCAD dominates the architecture software industry that has no compatibility issue at the time file transference throughout the design procedure. Autocad helps in producing purely representational drawings and is the leader of the 3D modeling software. Adjusting to the user interface to the preferences makes it easy to start experimenting with line weights and layers to receive decent drafts with standardized drawing conventions and measured construction details.
Architects can use the other version of AutoCAD that is AutoCAD Architecture that contains the features using which the architects can create efficient drafts, create designs, and document the familiar. Its same platform like that of the AutoCAD renders easy to understand for the architects.
2. V-Ray
The simplified software for realistic visualization is a plug-in, which turns the software like SketchUp and AutoCAD to a proper rendering. The real-world conditions are the accurate representations of the darkest darks, cleanest textures, and the brightest whites. When the architects aim at putting the clients in the spaces they are designing in the most convincing style, then V-Ray is the best option thanks to its extensive material library and associated resource which provide different options in surfaces, lights, and realistic textures which take the architectural designs to the next level.
3. Revit
The all-in-one software for the 2D and 3D projects producing a complete project output that includes the modeling, rendering the 2D construction documents is the Revit. Apart from the circles and lines, the roofs, beams, columns, actual walls, and several other building component and the real-world characteristics pertaining to the physical building like doors and windows. This software is compatible with AutoCAD thus making it pretty easier for inserting a DWG file and using it for a trace reference for shaping the models. Its biggest advantage is every change made to the model gets updated in every view which includes the plans and elevations. Thus the coordination and the drawing times are significantly reduced.
The drafting and designing software are the tools for the architects to facilitate their workflow while reducing the drawing production time. Architects use them at their convenience to draw and sketch to easily communicate the clear and concise to their clients and even colleagues.