MakeYour Dream Home With The Best
Architectural Home Style Part I
Posted on
November 05, 2019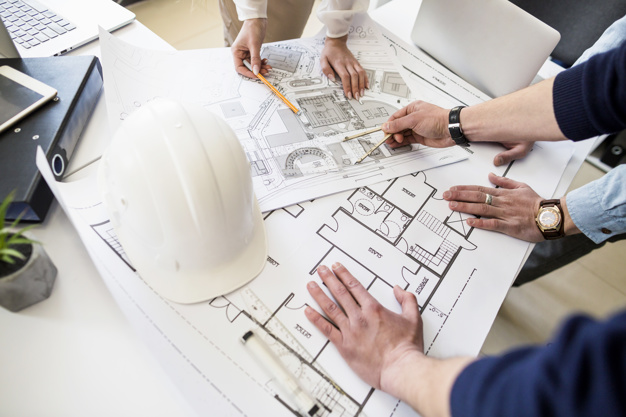 If you are planning to build your dream house then you definitely look for a unique style and design. However, it's quite confusing for you to make the best
house plan
. In this article we have shortlisted different types of
house plans
for you. Among them you will surely choose the best one.
1. Farm house plans
A farmhouse is one of the historical structures. It can be mostly found in rural and agricultural areas. A traditional farm house generally consists of open floor, high indoor ceiling, window siding, loft space, very large window. If you want to make another home or occasion home then this home plan is perfect for you.
2. Bungalow home plans
Bungalows are generally associated with the craftsman houses. These houses always offer a simplicity and honesty. They are generally made of different materials such as stone, wood and concrete. You can create different styles and make creative plans to build your bungalow.
3. Coastal home plans
Coastal home plans are also known as beach house plans, coastal cottages, beach bungalows or seaside home plans. As the name suggests, these houses are perfect for seaside or coastal locations. They are perfect for occasions and parties. The base of these house are mostly made of woods.
4. Cape cod home plans
Cape cod houses are the most traditional types of house designs. These houses have simple and classic look. The distinguishing features of these houses are pitched roof, dormer windows, steep, shingle siding, central chimney, etc. If you are looking for a modern and traditional dream house then cape cod is the best option for you.
5. Cottage home plans
When you are thinking of a cottage, a story book style house design will surely come to your mind. Cottage is small and mostly considered as vacation home or beach house. It is generally found near lake or hilly areas. Many people consider a cottage as small bungalow. Cottage house plan is versatile because it can be used for living with family as well as spending holidays.
6. Contemporary home plans
Contemporary house plans are perfect for those people who need a house which has futuristic and ultra modern architectural appearance. Business persons or the real-estate investors mostly prefer these types of house plans. The exterior of these properties generally consist of stone, siding, wood, brick, stone etc. Roofs of the contemporary houses are generally shallow pitched.
You should choose a house plan based on your need and budget. If you want to live in your new house then select bungalow, cape or contemporary house and if you want to spend holidays the cottage, farm or beach bungalow is ideal for you. However, in this blog, we have covered only six different types of house plans. We will discuss some more house plans in our next blog. So, till then stay connected with our blog section.