Know Why You Need to Rely
on an Architect for Extensions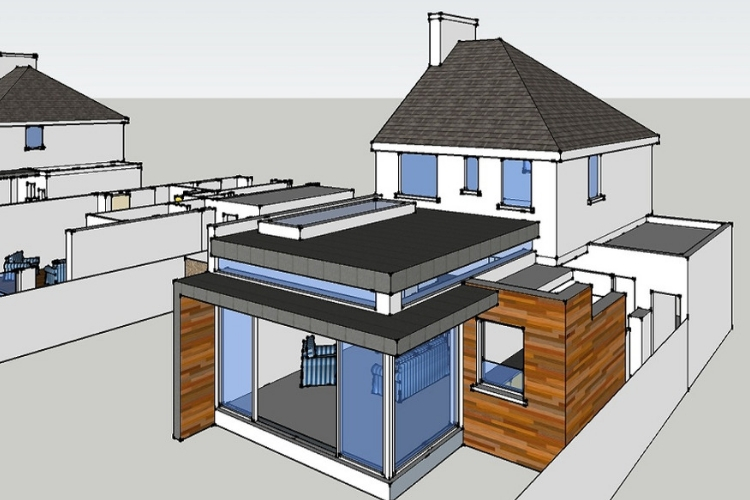 Home improvements are looked upon as the less expensive prospects than relocating to a new house. When talked about enhancements, ideas like "extensions" or "loft conversions" are the first things to strike in mind. If you're keen on extending your home, you can go through the following write-up to use the points as the starting guide.
The need for planning permission for the Extensions
For full planning applications, it is necessary to have the drawings from a professional architect. Hence, getting approval is a must. It is significant for you to know that the plans for extending your house are likely to get approval if you rely on an architect with years of experience in making these plans.
Cost
Decide on the budget in the first place. It is believed that the experts who offer top-notch rendering solutions can help you to save ample on building the extensions owing to the substantial discounts on materials that are being used. Keep the contingency issues in mind and don't forget to ask the builders whether or not their quotes are VAT- inclusive. Also, ask your planning consultant or architect to provide you with an estimate of the building costs.
Timing
Figure out how long it would take to complete the task for planning the timeline realistically. You can even move in with your family to somewhere else during those days if necessary. The builders mostly try to complete the work prior to the stipulated time. Though it's a great idea to extend the living space, it is for you to think how the entire construction procedure can be managed with ease.
Where do you want to extend?
Extensions or loft conversions have turned out to be increasingly feasible. The families mostly tend to add sleeping spaces, storage, and extra toilets. The other options involve single or double story extensions. The owners mostly opt for the fuller designs to maximize the internal space. Gradually, the basement extensions are also gaining popularity despite the restrictions like increased building expenses owing to the regulations for excavations.
If you're keen on opting for
house extensions
, it is necessary to look for an architect with years of experience in this field. Though you can come across a myriad of options, it is necessary to research well and shortlist the experts that have gained a positive reputation for offering commendable solutions on extensions or loft conversions at affordable prices.