Is Planning Permission Needed for
Adding A House Extension?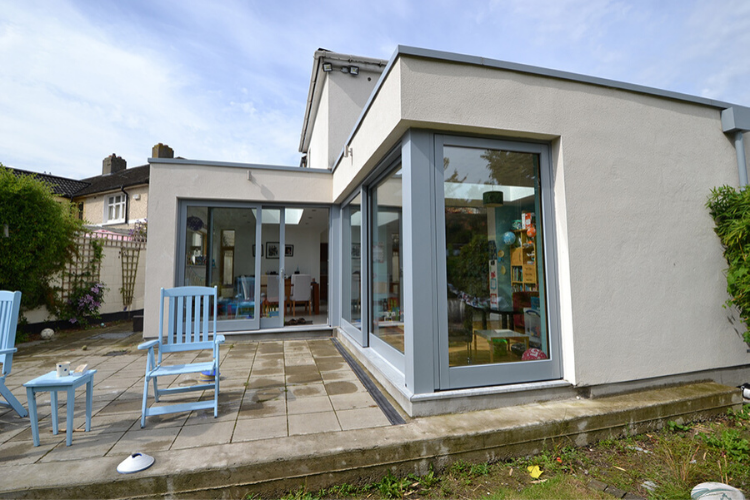 Although not every project needs planning permission, yet the plans decide the rest. The house extension size decides the planning. Local authorities in Dublin need not be consulted when you have decided to make small house extensions. But when the project is a large one, the permissions are must to retain the legal construction. You can extend your home, or get your garage converted to a living space, construct an additional front porch - all these house extensions do not need any planning in Dublin.
How far can the house be extended without the planning permissions?
A few rules state how much can the house extensions be added -
i. The extensions must not be higher than the original floor plan of the house. Utmost it can increase is by forty square meters.
ii. The open space at the backspace of the house must not be reduced by the extension. The measurement of the open space must be within 25 meters square.
iii. The extension must not go above the original house.
iv. If the property had been extended earlier, then there is one more rule. The new extension's floor plan combined with the one of old extension for the original building must not be more than 40 square meters.
When you are planning to construct a porch, make sure to maintain it under 2 square meters and a minimum of 2 meters from the footpath, roadside, and pavement. If you do not want to go through the hassles of planning permission then be sure to follow the rules. Keep the porch height to under 4 meters for a pitched roof. In addition, it should be under 3 meters for other types of roofs.
Converting A Garage Without Planning Permission
Adding more house extension as a living space to the home is mostly done by utilizing the underused garage. So, converting it for domestic use is a wise option to consider rather than constructing another room. Ensure the floor area is right under forty square meters, then there is no need for the planning permissions.
But without planning application form, it is possible to build a new garage but make sure that it does not go beyond the house's front line, and is not higher than 4 meters. Some more conditions of which you have to be careful are -
Keep the additional floor space of all the house extensions under 25 meters
The house has to be in matching the new garage finish
Ensure the new garage has not reduced the open space around to under twenty-five square meters.
Ensure there is no one in the new garage.
If you have to take planning permissions, then it lasts for five years. It is time to start the house extension project. You have to apply for another permission once the period expires. Remember to update the home insurance policy for reflecting on the new value of your property.