How to plan your home
renovation: Know 5 essential steps
Posted on
August 01, 2019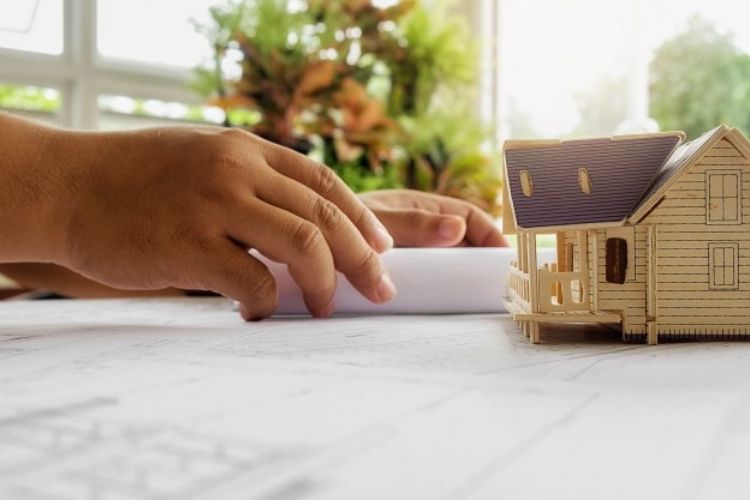 A home renovation involves many factors. Before renovating your house, you need to set the project goal, make a proper budget and hire the best contractor. Basically, a home renovating project depends upon some essential facts such as planning, cost estimation, etc. In this blog, we are going to discuss the top five essential steps for your home renovations.
1. Build a home improvement plan
Before starting your home remodeling, you need to make a house design plan that properly states a goal for your home renovation, an exact outline of the project and includes the designing inspiration. These all three factors help to complete your entire project properly.
The project plan must also include:
Sketches or blueprints of your project.
A proper list of requirement for the project.
At this point, you need to check local zoning permits and regulations. Moreover, you have to make sure that, your neighborhood is properly zoned for your project. Basically, some projects such as garage conversions are not permitted everywhere. So, if you are going to finish your project that can change the entire structure of your house then you must need a permit. After that, you should wait to apply for your permits until you have hired a professional team for your home renovation.
Once the planning is done, you need to make your financing and budget. The budget must include the costs for required materials, labour, decorations. To make your budget you need to consider some following things:
You have to consider how much you spend and then finalize the budget.
After that, you need to estimate your cost with your professionals.
Finally, make sure to price out all the materials which are required for the project.
In this step, you have to
hire a home renovating team
. This is the most vital step in your project planning. When you are going to hire professionals then you must consider some of these followings:
Years of their experience
Contracting license
Insurance certificate
References
Payment schedule
Once you have hired your team, you need to make a proper timeline of the project. You should select the desired date. Discuss the project length and which part of the renovation should be finished first.
Now, its time to start the project. Professionals generally start the project from day one with proper tools, planning, and elements.
These are the five essential steps for home renovation. If you are in Dublin, you should hire House Architects for your project. Professionals at House Architects are specialist in house design and planning. So, call us and get our budget-friendly services.
To get an idea about the other important things before heading off towards your home extension, stay tuned to our
blog
.