How Does a
Professional Architect Work?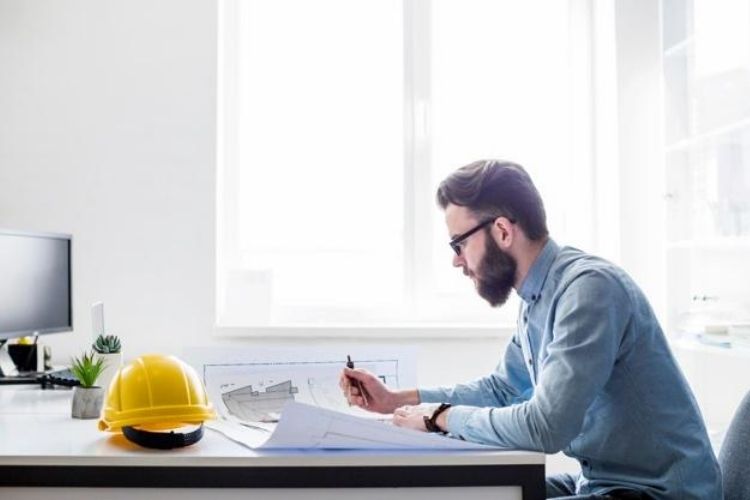 An architect is a person who is an expert in architectural engineering & construction technology. He or she offers all kinds of architectural solutions for the residential & commercial properties in Dublin a. They have years of experience & skills in the field of architecture. As a result, architects are able to provide error-free and accurate designs. They maintain flexibility & reliability. Their working processes are mainly classified into 4 steps. Let's take a closer look at these steps.
Step 1: Firstly, in order to the client, prioritises, the architects discuss as well as evaluate all aspects of their project objectives. The detailed analysis & brief assessment allow them to properly focus on the architectural design & planning solution offering to their clients.
Step 2: Step 3 is extremely essential for both commercial and residential architects in Dublin. At step 2, they generally start developing & representing a variety of architectural planning & designs. Step 3 mainly produces some preferred solutions. The architects properly check architectural design. They generally work with quantity surveyors & contractors for ensuring the project will surely fulfil all requirements.
Step 3: After checking all designs and plannings with the help of surveyors & contractors, the architects finalise the architectural design. Then they submit a planning application. After that, the architects develop the drawings accurately for presenting the details. In this step, client involvement plays a vital role. This is because it ensures that the quality expectations, as well as budget, are properly balanced.
Step 4: This is the last step of the commercial & house architects. In this step, they start preparing & executing the contracts. Contractors generally help the architects. During the period of construction, they can handle all kinds of project work. Once they have done all these things, the architects check the quality of the finished project & give a certified document to the clients.
Key benefits of hiring residential architects:
Definitely, hiring architects from a good company in Dublin is very advantageous. Key benefits of hiring professional architects are given below:
Excellent design & planning
Uses premium quality materials
Accurate designs
Proper decision making
Better working flexibility
Offers budget-friendly services
Better understandings
These are the key benefits of hiring professional & experienced architects. They generally work based on the requirements of their clients. Good architects always serve the best architectural service.
Nowadays, architectural services are in great demand in Dublin. If you are in search of good architects for your project, you should contact a reputable & trusted architectural company. This is because the trusted companies only provide their services in a proper way.