House Extensions : Important Things You Need to
Know Before You Start - Part I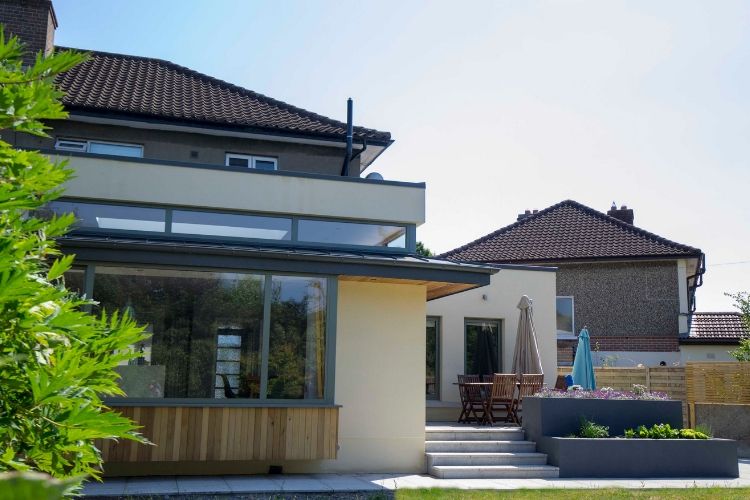 With a slow-moving housing market, which does not show signs of picking up in the near future in Dublin, a lot of people are choosing to stay put & extend their homes rather than opting to live elsewhere and move. Although this seems to be a good idea and a great way of saving both time and money, before you jump start to purchase breeze blocks for your house extensions, there are some important things you need to take into consideration.
Hence here produced with the advantage of having years of experience in the business of planning & managing house extensions in Dublin, is The House Architects 7 point guide on the things you should know before starting your new house extension project.
This is a fundamental question and is generally the first thing we need to ask our customers. So, before calling in your residential architect first decide how much you've to spend. Keep in mind to include the extras like the fees of your architect and costs of house planning application is needed. Also a lot of architects would give an estimation net of VAT. Thus, remember that you need to add 20% on it if required. After you decide on your budget, just stick to it because the costs can creep up in no time for home extensions.
2. What you wish to achieve with your home extension?
Do you want an extra bedroom for the special someone who's going to arrive soon in your family, a home office or a new living area, which the entire family may enjoy? The reason you want the extension for & what exactly you wish to do in it would basically determine the type of alteration you make to your house.
3. How long is it going to take?
Home extensions do not happen overnight. In fact, getting building regulations approval and planning permission may take some time. So, you need to be patient. You also need to consider the time of the year and factor in things such as family events, holidays & other occasions where you would want to use the full house without the architects being in. After you decide, which time would be best for your extension project, the secret would be to plan it further.
4. Is planning permission necessary?
If you're planning for attic conversions or small extensions at the rear portion of your house, which are less than 40 square meters in the floor area & not higher than original house there is no need for any planning permission. But if want a basement, swimming pool, large house extensions, habitable attic conversions or extensions to side or front of your home, you'll need planning permission in Ireland. Check with your local planning officer or consult The House Architect for more information on planning permission.
To get an idea about the other important things before heading off towards your home extension, stay tuned to our
blog
.