3 Quick Tips To
Plan Your Home Renovation
Posted on
November 01, 2018 /

1

Comment(s)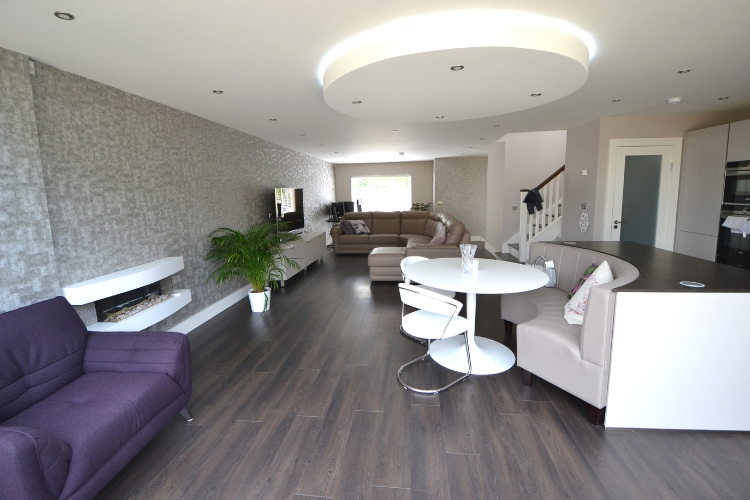 Home renovation consists of several layers, you will need to know your goals and will have to stay prepared accordingly if you are planning for home renovation. It is utmost necessary to have a clear scope and budget beforehand. Hire a contractor and let him know what your preference is. Go through the guideline and know in details how to renovate your home.
Consider 'Must-have' and 'Nice-to-have'
There are several reasons for which you are planning to renovate your home. Maybe your family is growing or maybe you want to diminish your house building, whatever it is, for home renovation, you will have to identify 'must-haves' elements for your home at first. So, have an idea, what do you want exactly and what are your requirements. Besides 'must-have' you have to consider 'nice-to-have' elements. 'Nice-to-have' comprise those elements you like to have, but due to budget-limitations, you are not willing to go further.
Research The Total Renovation Cost
While you are planning your home renovations, you will have to consider the labour costs, materials and the finishes. You also need to keep in mind the associated fees as well like board approvals, city permits and the design fees.
First of all prepare a list about the materials you want to include, and then calculate in a spreadsheet the overall cost of the material. Check out retailers and the websites that offer those materials at an affordable price range. This reduces the chance of project over budget.
Labour is another most important aspect you need to consider. Consult with the contractors and estimate how much their labour cost will run. The contractors will assess the construction site, will analyse the work, estimate the number of days to complete the project and will finally give the verdict how much the overall construction work will take place.
You need to consider the associated fees -the city permits, board approvals and other home design fees as well. So, review the agreement or documentation to assess if they are any extra costs or hidden costs that can bother you later.
Hire The Best Contractor
Once you prepare a list of 'must-haves', you will get a better idea for renovation. So, know what is your preference and hire a contractor according to your preference. Hire any random contractors if you plan to remove or replace finishes and want to keep things in the same place. There is one more reason to hire general constructor is that if you are comfortable selecting the finishes and fixtures all by yourself. However, seek help from the architect of design-build firm, if you are planning to make heavy structural changes, planning to move gas lines and plumbing lines. This is not the end, you will have to ensure that the contractor has the following characteristics-

• Both insured and licensed
• Willing to work in town, city or neighbourhood
• Interested in your project on the basis of scope and budget
• Having experience with renovations like yours
• Provide a full guarantee of their work

If you do select a Dublin contractor, you will get regular check-ins until the entire home renovation gets completed. Moreover, they offer an open invitation to ask any questions to them that arise in your mind.